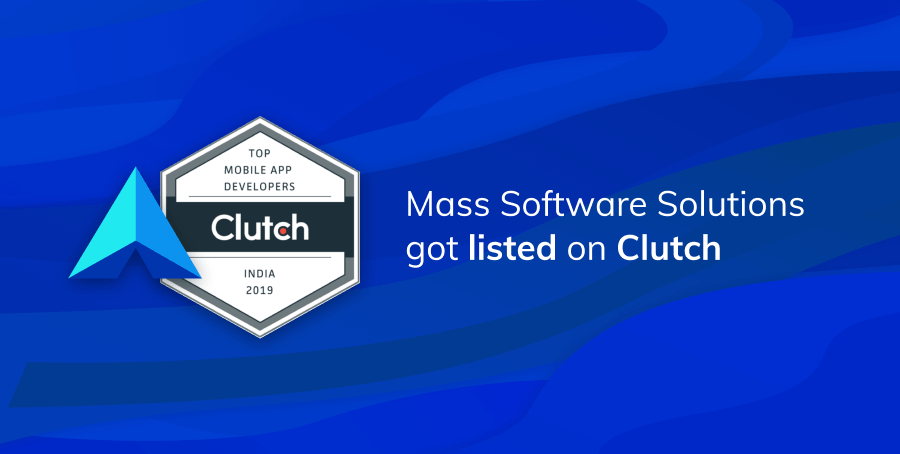 Top Story
Top Story
Clutch Lists Mass Software Solutions Private Limited Among Annual List of Top Mobile App Developers in India
Here at Mass Software Solutions Private Limited, we take pride in creating top-notch digital solutions aligned with modern development trends. We are proud to announce that we have been named a top mobile app developer in India by Clutch! Every year Clutch releases a list of leading service providers per location based on client feedback, market performance, and work experience. We are honored to be chosen among thousands of app developers in India for this award!
Clutch is a B2B ratings and review site based in Washington, D.C. that connects business buyers and service providers. In addition to market research, Clutch employees collect reviews for thousands of service providers across the world, and then analyze and rank them. The reviews are what sets Clutch apart from others—they tell the full scope of a project. Our Clutch reviews helped us become a top mobile app developer in India as we have a 5-star score out of a possible 5 stars! Below is a quote from one of our happy customers:
"They deliver exactly what we require, on time." – CEO, Social Platform
Clutch has two additional sites which connect businesses through a unique method. The Manifest is a business news and tips site. Service providers have a Manifest profile which outlines their notable projects, awards, and clients. Visual Objects displays portfolios of visual and creative design firms like ourselves!
Thank you to our clients for leaving us such detailed reviews. We appreciate you more than you know! Our success would not be possible without you. If you're interested in partnering with us, visit our website to get in touch and learn more about our services.