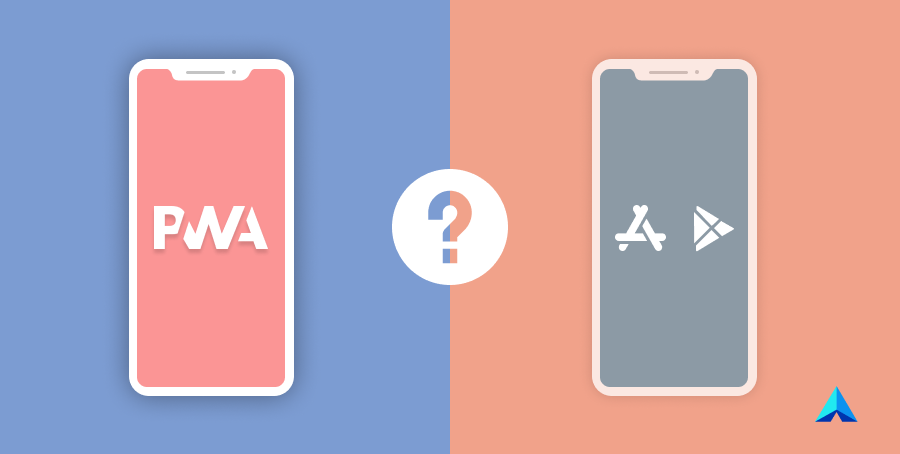 Latest Update
Latest Update
Progressive Web Applications Vs Mobile Apps
In today's mobile-first era, users prefer accessing the internet on their mobile device. In fact, they consume twice as much content from it than a desktop. As mobile users increase rapidly, it gives businesses an excellent opportunity to reach their audience.
Recent studies estimate the total number of mobile device users to be 16.8 billion by 2023. As mobile users increase, the demand for mobile apps also rises. As per Statista, in the first quarter of 2020, the combined number of app downloads in Apple App Store and Google Play was 33.6 billion.
Does it mean mobile apps are the only way to engage your audience? Not exactly. Apps may be an excellent solution for businesses. But there are chances of them failing.
What is the alternative?
Progressive Web Applications (PWA). They are built using modern JavaScript frameworks and are designed to work just like a native mobile app. These are apps that can be downloaded directly from the browser. They have both app-like and website-like advantages. Also, they provide a much more convenient experience for users. Today, global leaders from an array of industries have switched to Progressive Web Application. They include some of your favourites, including Google, Pinterest, Instagram, Twitter, and Uber. PWAs have been a game-changer for businesses around the world.
Here are some statistics that will give you an idea of how beneficial it can be.
But that is not just it. Even during these testing times where we are in the midst of a global pandemic, we have seen the rise of some incredible PWAs. Businesses, as well as developers, are now taking advantage of the progressive web app-first approach. Developers from around the world are creating a state of the art applications that track, alert, and provide helpful information about Coronavirus.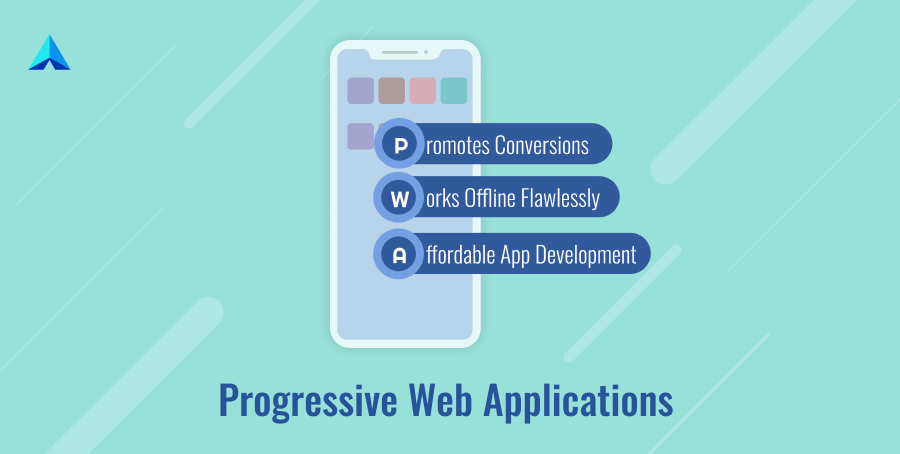 Why Are Progressive Web Apps Better Than Mobile Apps?
Choosing between PWAs and mobile apps or websites can be challenging. They come with a set of pros and cons. Mobile apps and websites have been the standard solution for businesses until now. But, in recent years, PWAs have also been gaining immense popularity. Even leading e-commerce platforms such as Magento are choosing PWAs. So the question remains, which of these are a better option for you.
We'll now list out the benefits of PWA and mobile apps. Hopefully, it will make your decision easier
| PWA | Mobile Apps |
| --- | --- |
| No need to Install on your phone | App installation required |
| Affordable | Development cost varies |
| SEO friendly | Interconnectivity with other apps |
| Cross-platform capability | Customisable |
| Easily accessible | High performance |
| Higher customer engagement | Better user experience |
| No updates required | Secure |
| Works offline | Tools and frameworks easily available |
When Should You Choose Progressive Web Applications?
If you have a limited development budget
Need to reach a wider audience in a short time
Require an application with a faster loading speed
Increase conversion rates
Foster customer loyalty
Need a secure application
Lastly
Progressive Web Applications can help you build a strong relationship with your existing and potential customers. It can help deliver an unparalleled user experience, which in turn, boost retention rates and customer loyalty.
Believe us.
We've been in the industry for more than a decade and understand the challenges businesses face while maintaining brand credibility and steady business growth. Over the years, we have developed smart PWAs for businesses from a vast range of industries. We believe in creating revolutionary applications that help you become industry leaders.
Ready to build the next groundbreaking Progressive Web Application for your business?
We can help! Get in touch with us to discuss your requirements