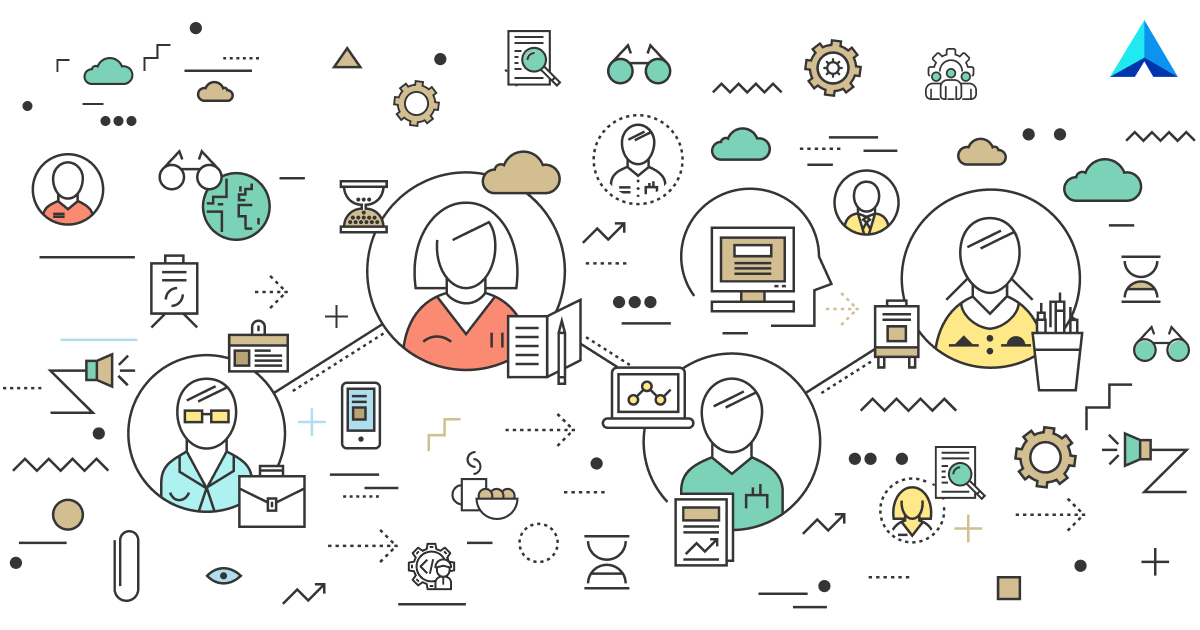 Blog
Blog
7 Myths About Hiring A Dedicated Offshore Development Team
Have you been considering outsourcing your development requirements to an offshore team? Worried that you might be making the wrong decision?
Well, that's natural. With all the negative things people talk about offshore teams like how difficult it is to manage them, it's understandable to have doubts. But what you don't know is that most of them are just misconceptions or completely untrue. In this blog, we are going to talk about the seven most common myths that are downright untrue.
Before we talk about the popular stereotypes about hiring a dedicated offshore development team, let's understand what exactly it means and check some facts.
What Do You Mean By Hiring Offshore Development Team?
In simple terms, it is the process of employing a dedicated and experienced team for your development needs. You can choose to hire a team for the complete development project or just a part of it, as per your requirements. By hiring an offshore team, you not only leverage talent at a considerably lower-cost but also get access to a highly-skilled team, and if done right, can prove to be a value-driving extension of your business.

Although hiring an offshore team has gained immense popularity in recent years, there are still several myths about it. Some of the most common misconceptions include:
1. Employing an offshore development team is only viable for medium-sized companies.
2. Working with different time zones is a hassle.
3. Communicating with remote developers can be difficult.
4. Cost is the only reason why you should opt for an offshore development team.
5. The team should be physically together to communicate with the clients.
6. Team meetings with an offshore development team are useless.
7. The time gap indicates a delay in productivity.
We'll look into each of these myths a bit later. Now, let's talk about the different offshore team models you can choose.
Offshore Development Team Models
Low-level Development Team – Ideal for low-level coding and development requirements
Project-based Development Team – Perfect for companies with a one-off or a pilot project of medium to low complexity, precisely defined requirements and timeframes
Dedicated Resources Development Team – If your project requires long-term continuous supervision and a support team permanently, then this model is the right choice for you
Offshore Development Center – Mainly for long-term projects with a tremendous amount of work and suits best for companies who want to reduce the total development costs without compromising on quality.
Hourly/Time-based Development Team – Applicable to small or mid-sized applications, the client only pays for the exact amount of effort and time spent by the team of developers.
Fixed Cost Model – One of the safest and ideal models for startups and SMEs. The offshore development team completes the entire project at a fixed price.
Fact You Should Know About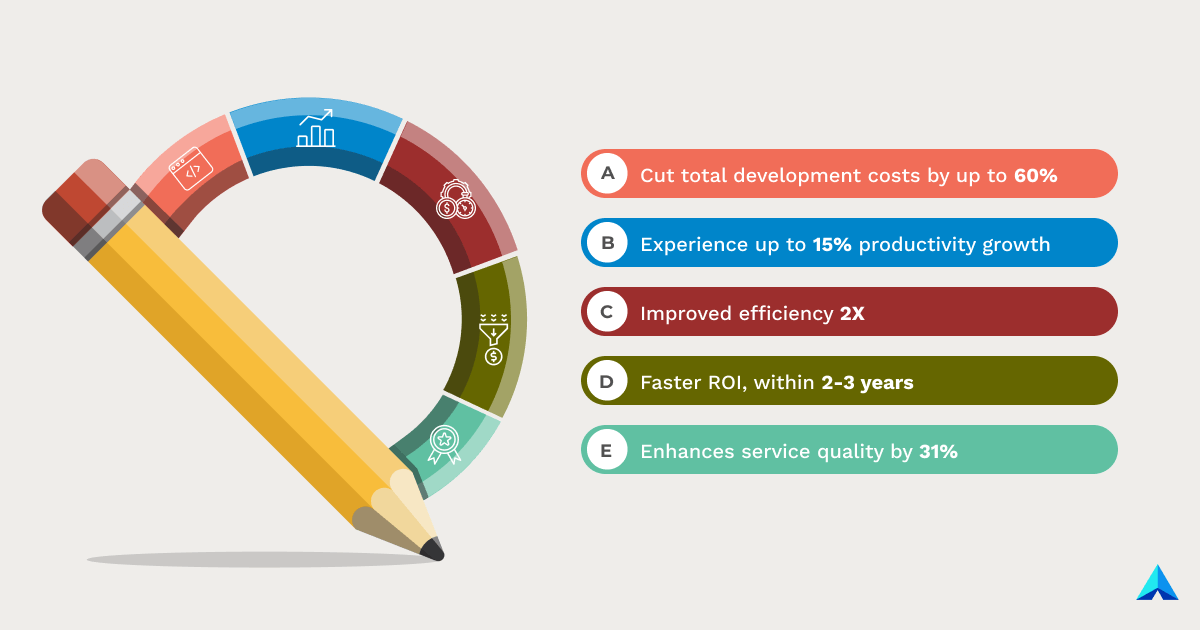 Offshore development can bring down the total development costs by up to 60%
58% of the companies experience up to 15% productivity growth by hiring an offshore development team
As per 2019 According to the Global Services Location Index (GSLI), India continues to be the top offshoring development destination for organisations worldwide.
Choosing to hire an offshore team has helped organisations recover their investments faster, within 2-3 years to be precise.
Over 37% of small businesses worldwide hire an offshore team to improve efficiency.
China and India remain the massive seas of the talent pool.
Research shows that approximately 80% of the world's top 500 companies rely on offshore teams for their operations.
India clocks the lowest operating costs amongst offshore development centres.
These are just a few of the facts we've mentioned. There are a lot more and yet, there are all sorts of outdated, inaccurate, or even blatantly misleading ideas encompassing IT and dedicated development team outsourcing. We've mentioned them earlier, but let's discuss them in detail now.
7 Misconceptions About Hiring A Dedicated Offshore Development Team
Myth #1 – Employing an Offshore Development Team Is Only Viable for Medium-Sized Companies
Reality:- It is perhaps one of the most common misconceptions organisations have about a dedicated offshore development team. But in actuality, businesses of all sizes and industries can benefit from offshore development significantly. In fact, numerous SMEs and large organisations have been leveraging the many benefits for several years.
Myth #2 – Working in Different Time Zones Is a Hassle
Reality:- Many companies fear that hiring a development team from a completely different timezone can be challenging. But that's not true. In most cases, such as web development, database management, content creation, etc. can be done independently and does not require constant monitoring or instant response. Also, most offshore development companies work flexible hours, meaning they can often conform to the client's schedule.

Myth #3 – Communicating with Remote Developers Can Be Difficult
Reality:- It's natural to think that you may not be able to keep your project on track if you and your development team are in an entirely different country or even continent. But you also need to understand that these companies specialise in handling projects for companies who are in multiple locations. Moreover, in today's technologically advanced world, you can easily communicate with your team anytime you want using tools like Slack, Jira, Trello, Skype, Zoom, and many more.
Myth #4 – Cost Is the Only Reason Why You Should Opt for an Offshore Development Team
Reality:- Surely cost is one of the significant benefits of hiring an offshore development team, but it's not the only benefit. Besides cutting down the operational costs to up to 60%, an offshore development team can be highly advantageous on both tactical and strategic levels. It allows enterprises to focus on their core responsibilities, gives them access to a pool of technical experts on the international scale, and much more.
Myth #5 – The Quality of the Work Will Be Inadequate
Reality:- Hiring an offshore development team can be tricky. But, if you research and carefully check the capabilities of the company before you hire them, you will find an experienced team who only deliver unparalleled products that set a benchmark in industry standards. Be sure to check their portfolio and client reviews before you choose them for your project.
Myth #6 – Team Meetings with an Offshore Development Team Are Useless
Reality:- Meetings help the team communicate and inform the client about the progress on the project. A well-planned and conducted online meeting is as efficient and productive as any face-to-face communication. Today, you can use web conferencing tools such as Zoom to share the documents, track record, the progress, future requirements, and more between each member of the team as well as the client, all in one meeting.
Myth #7 – The Time Gap Indicates a Delay in Productivity
Reality:- Difference in time zones does not affect the team's productivity. It, in fact, acts as a significant benefit for the development team more than a limitation. It helps the offshore development team deliver round-the-clock continuity of workflows, allowing them to accelerate project delivery, avoid delays, and boost responsiveness.

Ready To Hire An Offshore Development Team?
So, these are the popular myths that stop most companies from hiring a dedicated offshore development team. But if you look past it, you can actually receive a plethora of benefits by choosing to outsource your development requirements to an offshore team.
Mass Software Solutions is one of the leading companies who offer cost-efficient offshore development solutions. We have been in the industry for over two decades and have worked with companies worldwide. We believe in
Fast delivery
Total flexibility
Maintaining strict quality standards
Complete transparency
We collaborate with businesses and use cutting-edge technologies to build products and find digital solutions that guarantee profitable results. And you get all this at a price that fits your budget. Additionally, we follow a strict NDA policy and guidelines to safeguard your intellectual property.
Want to learn more about us?
Get in touch with us and get a free consultation!