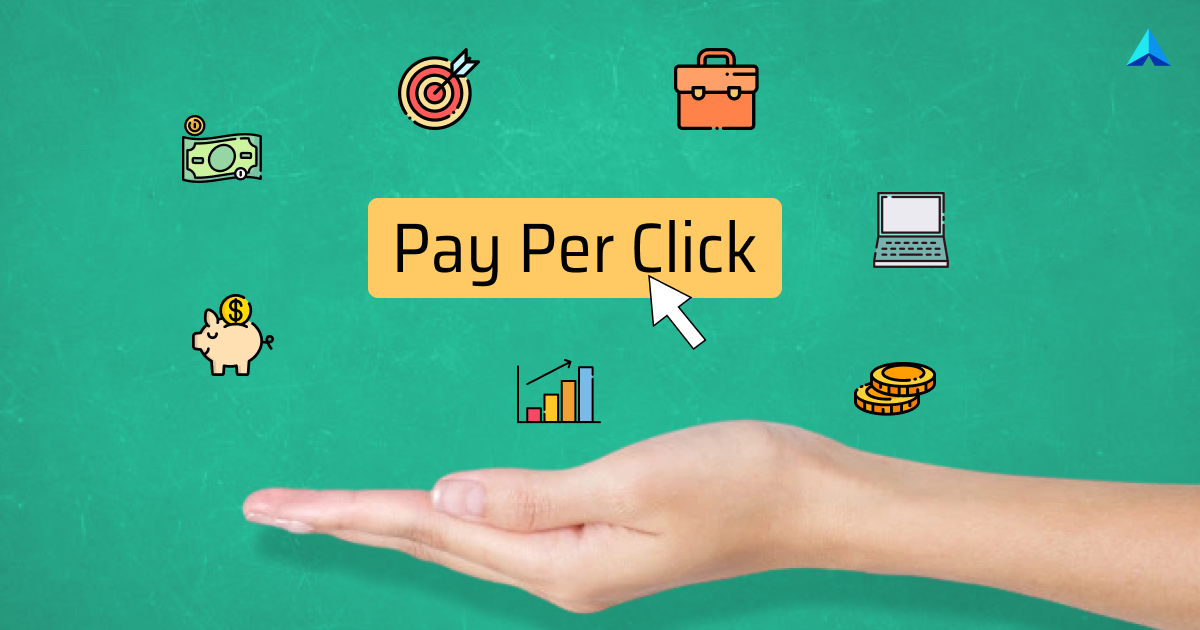 Blog
Blog
Can Pay-Per-Click Advertising Help Grow Your Business Online?
The world is facing the worst economic downturn right now. Many businesses have shut, some are cutting costs, and many are considering new strategies to stay afloat. When it comes to budget cuts, digital marketing is usually the first department many business owners try to minimise all spendings. What they don't understand is that digital marketing holds great importance, especially when it comes to growing your business right now.
Many companies today are struggling to find ways to grow at a faster pace. But businesses that use the latest digital marketing strategies have been able to reach a wider audience and grow their business rapidly. While SEO is an excellent way to generate leads, it may take several months or even years to see profitable results. At times like these, you need strategies that deliver instant returns. Fortunately, there is an alternative you can rely on, and that's Pay-Per-Click (PPC) advertising.

At a time like these, the PPC marketing model is one of the best options for businesses. The Coronavirus outbreak has made the world dependent on digital tools more than ever. And pay per click can help brands get the visibility it needs to reach the target audience and improve conversions. The best part about PPC is that your spending entirely depends on the amount you want to use. Plus, you have exceedingly high ROI through audience targeting.
What Is Pay-Per-Click Advertising?
An efficient internet advertising model, PPC advertising helps businesses drive traffic to their websites through paid ads. Here, the advertiser pays a publisher for every ad click. You can consider it as buying visitors to your website.
PPC is an excellent way to generate leads and sales, especially during these testing times. Another benefit of this marketing model is that you can easily pause it or shut it down when you achieve your goal.
Pay-per-click should be a vital part of the marketing budget for every business right now. When it comes to PPC, the size of the ad budget, as well as the quality of your ad copy and landing page, will determine the number of leads you will attract. Not to forget the experts who will be setting up, allocating monthly ad budget, and monitoring the ad campaigns regularly. These are the factors that will decide the success of your ad campaigns and drive ROI.

Types Of PPC Advertising
Now, let's check the different types of pay-per-click advertising you can take advantage of to grow your business. We will list out eight different PPCs that may be ideal for your business.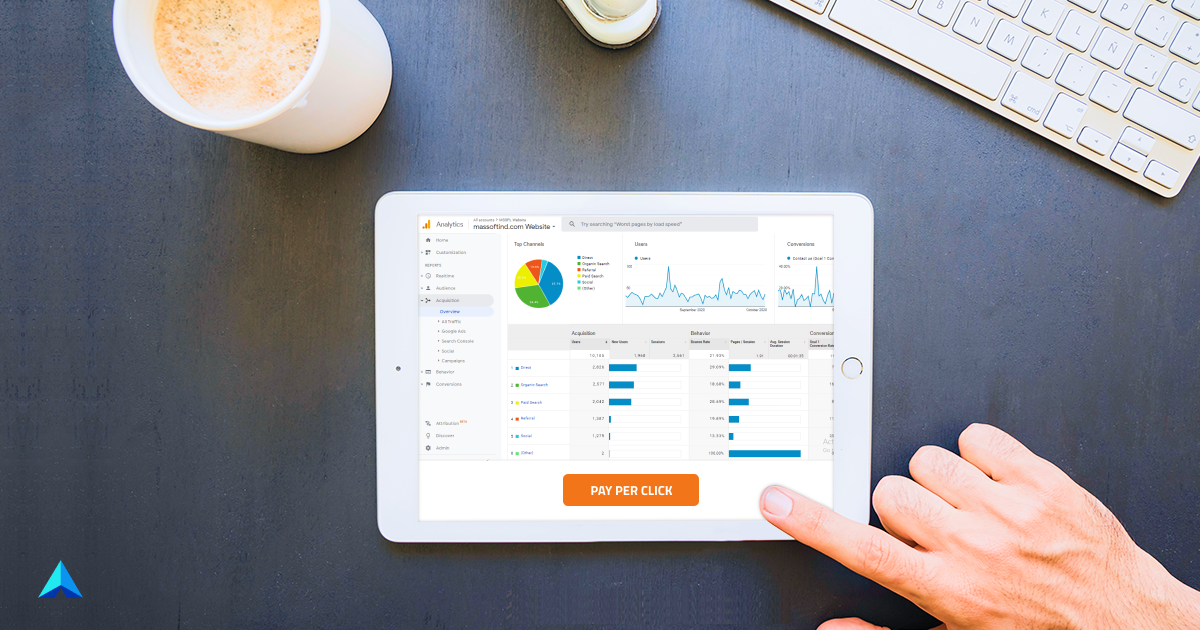 1. Paid Search Ads – The most common type of PPC used today. It can appear both above and below the organic search results. These ads are easy to identify as it has the word "Ad" next to the title.
2. Display Ads – Ads that display on the user's screen that may be related to something they are searching.
3. Video Ads – These ads are an excellent way of improving brand awareness and visibility. Ads you see on YouTube are a great example of video ads.
4. Remarketing Ads – Very profitable type of PPC campaign, it targets the users who have already visited the site or made a purchase.
5. Paid Social Ads – As the name suggests, this is nothing but running paid ads on the various social media platforms like Facebook, Quora, Instagram, Twitter, LinkedIn, etc.
6. Shopping Ads – Shopping ads contain a picture, the price, title and a description of the product the brand is selling. This type of ad is one of the most profitable advertising solutions for e-commerce businesses.
7. Amazon Advertising – Amazon is the biggest e-commerce brand today. So for an e-commerce business, it offers incredible opportunities to showcase their products and reach the right audience through Amazon advertising.
8. Gmail Sponsored Ads – It allows for brands to advertise their products or services on Gmail. Here the advertisements look like your regular emails. The user clicks the ad to see an expanded version, and from there, they will have an option to click through to your website.

How Can PPC Help Grow Your Business Right Now?
Unlike traditional marketing models, pay-per-click advertising gives you the benefit of reaching your target audience online, which is extremely crucial right now. Through PPC, you can deliver your ads to a specific audience, confirm if it has successfully reached them, and view the number of views as well as clicks. This data, in turn, helps you understand how appealing, effective your ad is so that you can make changes to improve campaign performance if required. Most importantly, using advanced analytics and tracking tools, you can find out who clicked through to make a purchase. Besides that, it also helps brands save more on advertising costs, spend ad budget more wisely by focusing on what works best, and improve sales by reaching your customers who are most likely to convert.
Now, let's list the top five reasons why investing in PPC is ideal for your business right now.
Instant Results
If you are searching for a marketing solution that provides quick results, then PPC is the best option for you. A simple ad can be created and approved within a day or a maximum of two days. And if done accurately, your ad can bring profitable results from day one.
Everyone Is Online
COVID-19 has forced restrictions on physical interaction and pushed brands from every industry to create or strengthen their online presence. With everything becoming easily accessible online, your target audience is spending more screen time than ever before. And this, in turn, has broadened the number of leads. Meaning, you can reach a wider audience through PPC more effectively right now.
PPC Advertising Brings Targeted Traffic
One of the best reasons why PPC is an ideal option for brands right now is that it gives advertisers in-depth insight which they can use for targeting. It helps you be very precise on who you want to target and show your ads.

Cost Per Click Is Down
The pandemic has caused the costs per click (CPCs) to drop. At one point it even decreased by 6% across all verticals. As CPC bidding has become more affordable, you not only save more on your ad budget but also get higher returns.
Gain A Competitive Edge In Today's Market
Many companies today are rethinking their marketing plans and cutting costs in all fronts. But, this is the right time to capture traffic, improve brand's online visibility, and increase conversions as the competition has reduced drastically. It gives businesses an outstanding opportunity to enhance their online presence, especially those new to PPC.
Partner With Us To Launch Your Next PPC Campaign
Quality Traffic, Best Ad Campaigns & High Conversion Rates.
And that's what we believe at Digital Marketing Spark. We are a leading digital marketing agency in India, specialising in pay-per-click advertising for over a decade. Over the years, we realised how powerful PPC is in shaping the future of any business and understand what it takes to become successful in today's digital era. Our goal is to help brands make more money through intelligent pay-per-click advertising and increase conversion rate effortlessly.
We don't just improve your clicks through rates. We ensure the conversions turn into sales.

From excellent ad copy to design, targeting, as well as well-designed and optimised landing page, you can rely on us for the complete PPC solution. With us, you get a dedicated team of PPC experts who first understand your requirements and business model, design a custom PPC strategy, and ensure everything runs smoothly at all times.
Each member of our team has more than a decade of experience and have worked with businesses from various industries. Through PPC, we make sure your
Conversion rates double
Click-through rates increase
Cost-per-acquisition decrease
Sales improve significantly
Want to learn how we can help you grow your business? Speak to the experts now!