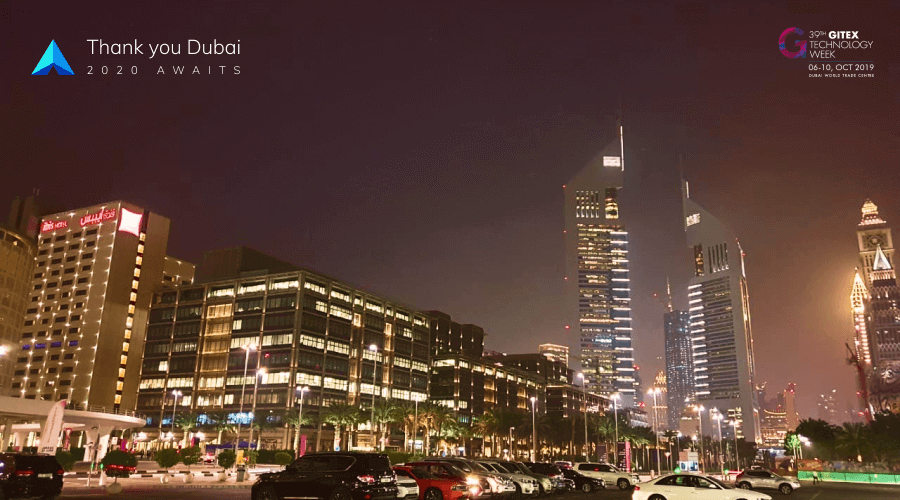 Blog
Blog
Gitex Technology Week 2019 Through Our Eyes
Gulf Information Technology Exhibition (GITEX) is the biggest IT exhibition and conference in the MENA region held every year in Dubai World Trade Center. It attracts business leaders, tech pioneers, IT professionals, and futurists from around the world making it the perfect destination to learn about up and coming technologies. It is one of the best platforms where you get the opportunity to showcase and learn about awe-inspiring innovations that are sure to transform the future.
GITEX technology week is one of the most awaited IT and technology events of the year where businesses are all geared up to put their best foot forward. And believe us, they do. You get to meet and learn about some of the most incredible trailblazers and out of the box thinkers in the industry. Not just that. Here, you get to experience the world's most advanced technologies that accelerate digital transformation. Besides that, it is also the perfect place to make new connections and gain new opportunities.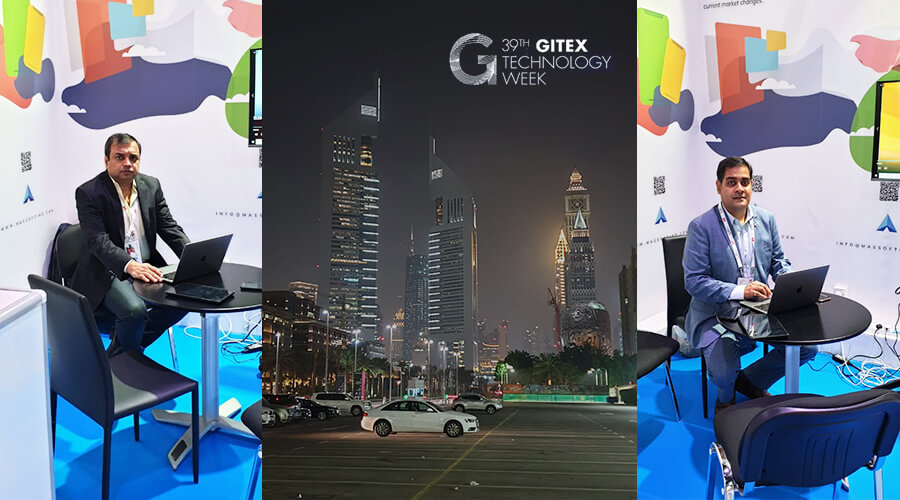 "You get access to a fast-growing market and also get to learn about the challenges businesses are facing today." – Kaushik Ganguli
And this year was no different. At Mass Software Solutions, we always look forward to participating in GITEX. Making new partnerships and learning about technological revolutions always excites us. This was our second year at the event, and the experience was sublime. GITEX Week 2019 gave us a peek at the future, and we were awe-struck. From big data to AR/VR, robotics, and AI, the four-day event showcased the world's best.
So, how was our experience?
Phenomenal.
We not only met future industry leaders but also got to learn about how we can improve the way we deliver solutions, which is never a bad thing. By interacting with local and international entrepreneurs, we got an in-depth knowledge of the current trends and the markets we needed to focus on. This year, we got to make several new connections and were delighted to meet old ones.
"It's been an eye-opening experience for us. GITEX is a perfect environment for investors, innovators, trailblazers, and entrepreneurs." – Suman Mukherjee
GITEX has been an excellent platform for not just us but businesses and entrepreneurs looking to transform the world. It's always great to be amongst such great talents and be a part of technological transformation. We can't wait to see what next years Gulf Information Technology Exhibition has to offer.