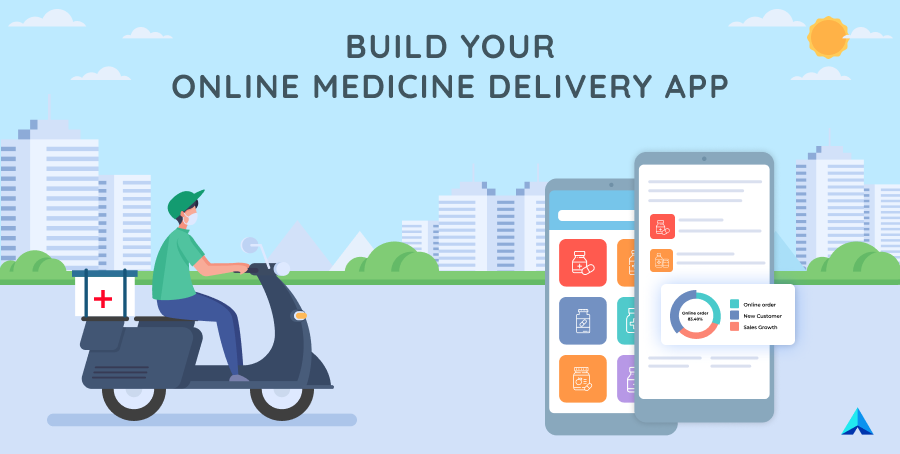 Latest Update
Latest Update
Online Medicine Delivery App: An Ideal Solution To Help Your Pharma Business Survive The Pandemic
Who knew that the deadly Coronavirus outbreak would bring about such an exponential transformation in the world. Although it has become a sole cause of great devastation and fears, there has been a silver lining to this global pandemic as well. COVID-19 has reshaped and moulded small to multi-billion dollar industries, reforming the way we buy and sell goods. And this goes for businesses that have been on the slower side of the changing times. We're talking about pharmacies.
For the past several months, most parts of the world have been maintaining strict social distancing and lockdown protocols. Due to this, there has been a tremendous impact on the operations of pharma businesses. Brick and mortar pharmacies saw a plummet in sales. Also, these businesses struggled to cater to the growing demand for healthcare products and medicines. Fortunately, the ever-evolving world of technology offers an excellent solution to overcome these challenges – An Online Medicine Delivery App.
If you think about it, an online pharmacy app can be highly beneficial not just for businesses from this industry, but for consumers as well. We are now more dependent on digital tools and the internet than ever. So an online medicine ​ordering and delivery app​ seem like the ideal solution to adapt to the current changes and save your pharma business during these harsh times.
Several companies have already started leveraging the solution of online ordering and delivering medicines and other healthcare products. In fact, ​ Amazon​ recently launched an online pharmacy in India. And considering the current trends, ​ studies show​ that the e-pharmacy market will grow to above $11 billion by the year 2025.
Let's not look into how you will benefit from building a medicine delivery app.
Advantages Of Online Medicine Ordering App
Enhances Supply Chain – An online medicine ordering and delivery system streamline the delivery process by auto dispatching all the orders and optimising the delivery route. By doing this, you not only improve the quality of service but also boost the delivery experience.
Transparency and Authenticity – You can easily track counterfeit medicines back to the supplier or manufacturer. It helps in gaining the consumer's trust and delivering a more transparent service.
Improves Experience and Relationships – Through an online pharmacy app, you can boost overall customer experience, which, in turn, helps in customer retention, increase sales, and gain new opportunities. Also, you improve your relationship with not just your customers but the suppliers as well.
Increases Productivity – A pharmacy delivery system has advanced algorithms. Meaning, it boosts delivery operations, increasing efficiency, and reduces the overall delivery charge.
Caters To Patient Demands Easily – Besides improving the overall customer experience, an online medicine delivery app also helps satisfy the ever-growing needs of the consumers. Through the app, you can provide fast and secure medicine delivery, improve communication with the courier, and track the delivery in real-time, increasing customer satisfaction.
Boosts Brand Recognition – By building an app, you instantly create an online presence for your business. It helps you increase business credibility, expand your reach, and most importantly, improve brand recognition.
Receive These Advantages And More By Choosing Mass Software Solutions To Build Your Medicine Delivery App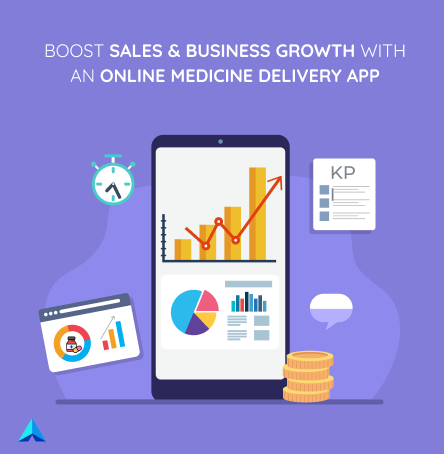 Mass Software Solutions is a reputable ​development​ , IT consulting, and digital marketing firm. We partner with organisations, large and small, to transform their business in the ways that help them thrive in the ever-changing world. Based in India, we have clients worldwide and have been helping businesses grow for more than 18 years. With us, you can develop unique online medicine ordering apps that not only expand your reach globally but also boosts sales and helps you become industry leaders. From ideation to app launch, optimisation, support, and maintenance, we provide end-to-end solutions.
How Online Medicine Delivery Solution Works
Designed especially for consumers, an online medicine ordering and delivery system is ideal for those who are looking to order pharmacy products online to get them delivered at their doorstep. The users can browse several categories and upload their prescription to buy their medications. They can also make a payment online to ensure no-contact delivery. E-pharmacy app is an excellent alternative to buying medicine offline and can be done through just a few simple steps. These steps include:
User registration
Uploading the prescription
Entering and saving the required information
Choosing a delivery time
Selecting the mode of payment
Placing the order
Once the user places the order, the pharmacy manager gets a notification about the new order. At the same time, the app administrator verifies the details and medicine prescriptions to confirm the order. Once approved, the drugstore manager communicates with the in-house delivery team or a courier partner to complete the delivery process.
Implementation and Development Process At Mass Software Solutions
Before we start the online medicine delivery app development, we understand your requirements, conduct a thorough market as well as consumer research to build an app that stands out. Our team of developers prioritise User Experience and User Interface to ensure the app functions flawlessly. The pharmacy apps we develop have simplistic designs, are easy-to-use, and maintain high-security standards.

Features You Can Include To Deliver Unparalleled Service
We've discussed the benefits of an online medicine ordering app and how it works. Now, it's time to talk about the incredible features you can incorporate in the app.
Medicine Details: To get detailed information on each medication, including manufacture info, expiry date, etc.
Real-Time Tracking: To track the real-time location of the delivery provider.
Prescriptions Uploading: For the users to upload a scanned copy of their prescriptions with their cameras or their phone's gallery.
Multiple Payment Options: Users get various options to pay for the medication they are ordering. They can choose to pay online or by cash when the medicines or healthcare products are delivered.
Substitute Suggestion: To help users find alternatives or a substitute for the medicines they want to order.
Order management: The feature lets the pharmacy managers manage new order requests online and in real-time. Also, streamline order processing, refunds, and order returns.
Digital Prescriptions: The feature helps the pharmacy manager and the admin to view the prescription and verify its authenticity.
Notifications: This feature helps the user, courier partner, pharmacy manager, as well as the admin to get information on the order request and status.
Reports And Analytics: Helps gather all the statistics reports and operational data to monitor the sales and growth of the business.
Complete App Customisation – Mass Software Solutions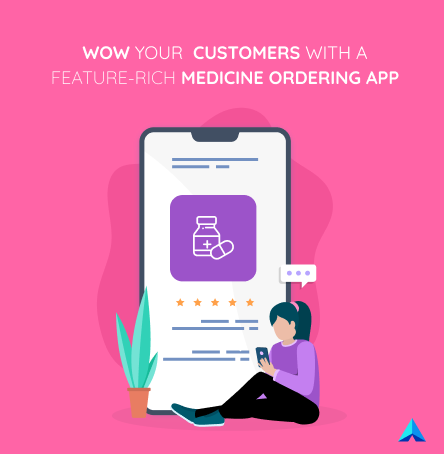 At Mass Software Solutions, we combine global expertise and industry insight to transform your goals into reality. Our team continually explores new and improved ways to design custom solutions for our clients. Powered by knowledge and always innovating, we aim to deliver end-to-end development solutions that guarantee business growth. Whether you want to add unique features to your app or want to customise it for different types of users, we have the expertise to design and develop highly scalable and resilient online medicine delivery apps. And we do all this without going beyond the app development budget.

Wrapping Up
Online medicine delivery apps are already revolutionising the healthcare industry. And it's time you take advantage of it too. The healthcare and pharma industries are a vital part of society. Therefore the demand for medications, both generic and live-saving, the different equipment, as well as the need for online consultations, will only rise. With social distancing being the "new normal", an online medicine and healthcare product delivery app seems to be the perfect solution. Also, the pandemic has pushed businesses towards complete digitisation. All the more reason for you to build an online delivery app right now!
Choose Mass Software Solutions As Your App Development Partner
Over the years, we have developed a plethora of successful, feature-rich mobile applications, including healthcare and delivery apps. With us, you get a dedicated team who have the expertise to build and implement an effective medicine delivery solution to help you gain an edge in today's cut-throat market.
Contact us today for a Free Consultation!