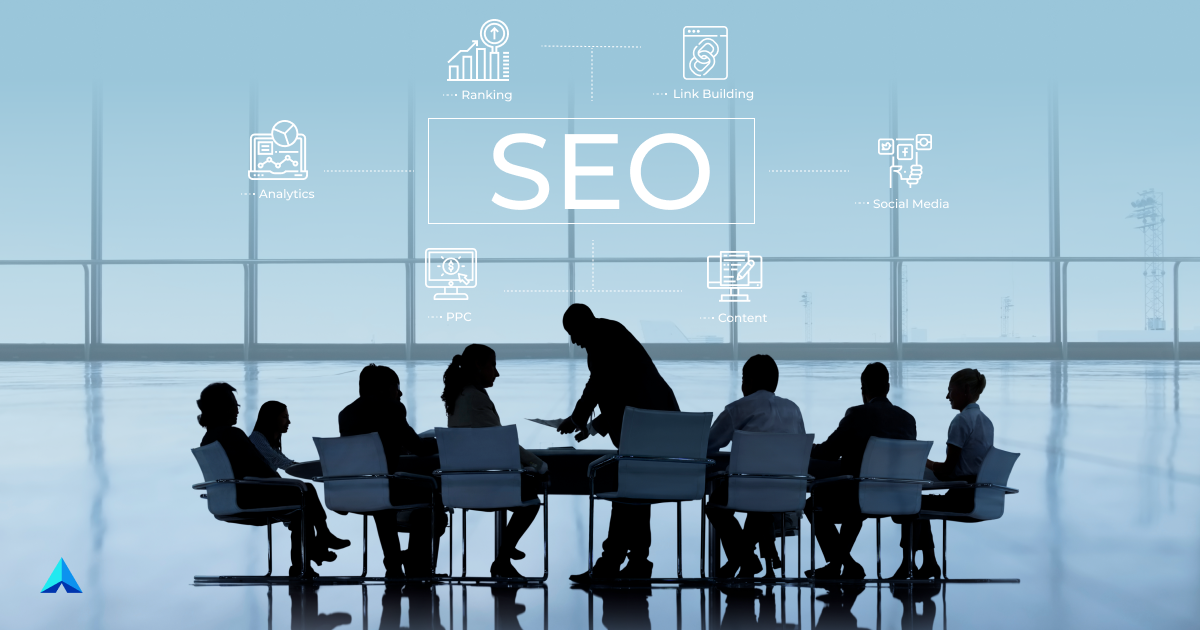 Blog
Blog
Why Is Hiring A Dedicated SEO Team Offshore Better Than Outsourcing SEO?
In the past several months, we've mentioned that the pandemic has expedited the digital transformation journey for businesses worldwide. Companies are now gearing up to take the new normal world head-on, increasing the competition significantly.
At present, businesses from around the world are focusing on building a mobile application or a website to reach their audience effectively. Keeping tthhe current situation in mind, this seems to be the ideal solution for businesses, large or small, to stay afloat or even grow their businesses during these testing times. However, just developing a website will not yield the results you are expecting. You have to use the right digital marketing tools to ensure your audience knows about your business. You must've already guessed which digital marketing tool is vital for your business in today's digital era. And if your guess is Search Engine Optimisation (SEO), then you are absolutely right.
Importance Of Search Engine Optimisation
Did you know, around 93% of all online activities start with a search engine? Also, 75% of searchers never check past the first page of the results. So you understand how important it is to rank high in the search engine results. And you can achieve this by using the right search engine optimisation techniques.
"The future of SEO is here – understanding and marketing to specific and defined audiences through search engines." – Adam Audette.
SEO is one of the most vital marketing tools that can make or break your business. Multifaceted and complex at the same time, search engine optimisation improves your website and brand visibility, increases traffic, and provides more opportunities for you to convert prospects into loyal customers. Not just that. It is also a valuable tool for building customer relationships, enhancing brand awareness, and ensuring an authoritative position as a trustworthy expert in your niche.

The Internet is a significant part of our lives today, influencing the purchase decisions of your potential customers. It's crucial that you use the right SEO strategies to get profitable results. And today, every business realises that. Even the companies who did not have an SEO team or the right resources have started outsourcing their SEO requirements or hiring a dedicated SEO team offshore. It not only helps them reach experts in the field but also grow their businesses successfully.
But, there is a massive difference between outsourcing and hiring a dedicated SEO team. Over the years, we've seen several organisations of all sizes relying on an Offshore SEO Management Team in India more than other countries. Why do you think that might be? There are several reasons behind it. You get a highly experienced team and the SEO services provided by these companies are pretty budget-friendly.
As we mentioned earlier, outsourcing SEO services is not the same as hiring a dedicated offshore SEO team. So, let's understand how exactly they are different.
Difference between Offshoring & Outsourcing
Outsourcing
Outsourcing is nothing but the process of transferring a part of your company's SEO operations to a third-party agency who specialises in SEO. Companies can choose to either outsource within the same country or outside the country. Furthermore, outsourcing can either be permanent or contractual, depending on the performance of services.
Offshoring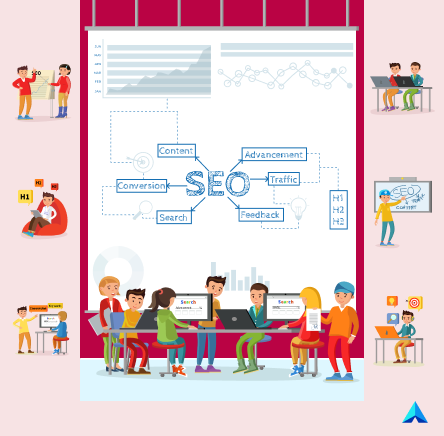 Offshoring is similar to outsourcing in a few ways as well as entirely different in several aspects. A company offshores its entire operations, SEO in this case, to another country to gain several benefits, including reduced overall cost. The company can maintain direct control of its operations and the offshore SEO team. Although hiring an SEO team offshore has gained popularity in the past couple of your, many businesses are still sceptic about relying on a dedicated offshore team.
Trusting a team or a company that is situated millions of miles can be difficult. We understand that. However, you'll be surprised to know hiring a dedicated SEO team offshore can prove to be more beneficial than outsourcing your SEO services. Let's check how.
Why Should You Consider Hiring A Dedicated Offshore SEO Team?

Reduced Overall Cost
One of the most obvious benefits of hiring an offshore dedicated SEO team is that they can save a lot on the overall cost to the company. Choosing an offshore team is any day cheaper than hiring an in-house team. Plus, you get access to a talented and experienced pool of SEO experts at an affordable price.
Increased Productivity
Many may argue that depending on an offshore SEO team can hamper the productivity as you won't be present to supervise them. But in reality, it's quite the opposite. When you hire a dedicated team, you get to choose your team members by assessing the skills and experience of each SEO expert. Also, you can ensure that the individuals you choose for your team are in sync with your organisation's objectives, can add value to your business, and increase the ROI.
Greater Control Over Your Team
With a dedicated SEO team, you have more control of the entire SEO process as compared to outsourcing your services. Offshore dedicated teams are more transparent and keep up with the latest SEO trends and updates. When it comes to SEO, a dedicated team who works in line with a defined digital marketing strategy can do wonders for your business. If your dedicated SEO team works with a well-defined plan of action, you can control how well your organisation adapts to the latest market trends.
Be Up-To-Date About the Progress
With a dedicated offshore SEO team, you get complete control over the strategies and techniques the team employs to gain the required results. By doing this, you also get to observe the progress of the SEO methods and plan implemented by them and change it if necessary.
Lower Tax Bills
By choosing to offshore your SEO team, you not only save up on the recruitment costs but also reduce the total amount of tax your company is paying. You end up freeing more capital for investments in new opportunities or even improve the organisation's infrastructure.
Build Your SEO Team At Mass Software Solutions
Ready to hire a dedicated SEO team offshore?
With Mass Software Solution, you get seasoned and knowledgeable SEO teams who have been working with businesses of all sizes and industries. Through our support, we help you foster your online presence with numerous benefits and gain a competitive edge in today's cut-throat market. Our team of experienced keyword research analysts identify the most suitable keywords with high traffic and low competition.
You can rely on us for:
Website content evaluation
Meta tags, HTML codes, and broken links verification
Page ranking and keyword analysis
Keyword-rich URLs creation
Directory submission
Anchor and title text optimisation
Image and media optimisation
Content optimisation
Press release, article, PPT, PDF, and blog submission
Networking sites and social bookmarking managementLink building
Posting and commenting on business forums and more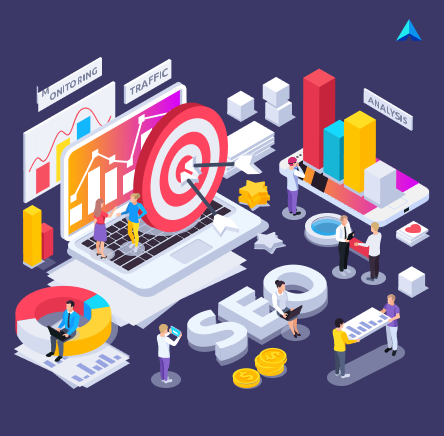 We work as an extension of your organisation, making sure we meet your every requirement on time and within the fixed budget. We believe in complete transparency and can even sign an NDA if required.
What are the benefits of choosing us?
Significant cost savings
Access to highly experienced SEO individuals
No overhead or hidden fees
Easy communication using various communication tools like Skype, Zoom, email, etc.
Regular progress reports given
Excellent project management
Complete control over resources and processes
Impeccable coordination with your in-house experts
Whether you need a short-term or long-term service, we can provide custom solutions as per your requirements.
Want to know more about the services we offer? Get in touch with us for a free consultation.