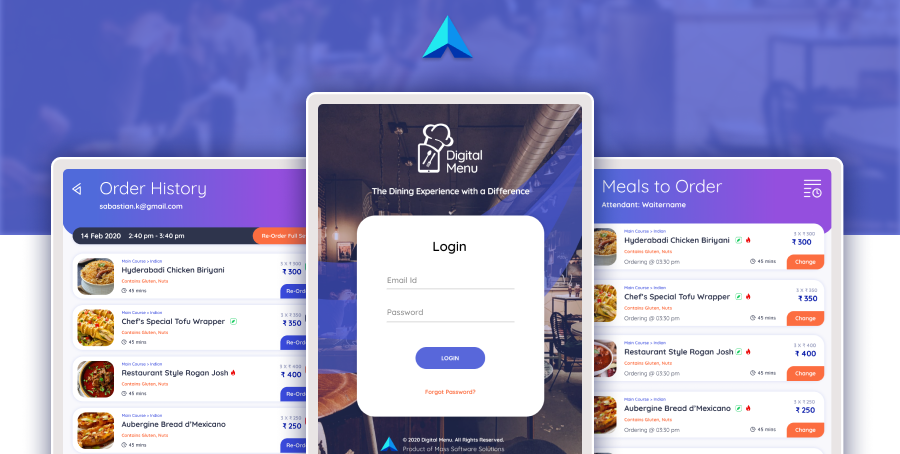 Latest Update
Latest Update
Digital Menu PWA For Restaurants – Importance Of Building One
The effects of COVID-19 have been rough on the entire world. Empty roads, shuttered shops, people wearing masks, students attending virtual classes, and most of us working from home – we are all trying our best to become accustomed to the "new normal". But thanks to the ever-evolving world of technology for cushioning the impact of the Coronavirus outbreak. Not just for us, but businesses around the world as well. It has allowed us to connect with people anywhere, anytime, and also streamline the way we do things.
Today, the rate at which we are dependent on digital tools is increasing rapidly. And the pandemic has given us more reason to rely on it. One thing's for sure the world's headed towards complete digital transformation.
Businesses Leveraging Technology
As you are already aware, the pandemic has had a devastating impact on businesses from almost every industry. The drastic shift in consumer behaviour and social distancing protocols have pushed companies to rethink their business model.
Businesses, from a very long time, have been taking advantage of technological innovations. Whether it is to improve their businesses processes or deliver better user experience, technology today is driving change in almost every industry. One such example is the restaurant industry. They have been leveraging the power of technology and have gained tremendous benefits from it.
Digitisation And The Restaurant Industry
Technology has completely transformed the restaurant industry. At present, over 80% of restaurants worldwide are embracing different forms of technology. From adopting digital POS to using high-tech equipment in the kitchen, technology and digitisation have taken over the industry. Studies show that technology can significantly improve the restaurant experience. In fact, 73% of diners agree with that.
Recently, the one technology that has been creating a buzz is the digital menu application you may have seen in a few restaurants. Digital menu, without a doubt, has been an excellent addition to restaurants. Especially post-pandemic where we would still need to maintain social distancing for months to come.
So what exactly is a digital menu progressive web app?
As the name suggests, it's nothing but a super light, user-friendly, customisable, and easily accessible digital menu application. These are not your regular food ordering applications. It allows diners to explore the items the restaurant is offering and try them. Some of these menus also have a detailed description of the items as well as the cuisine. Today, around 41% of the restaurants already use these digital menus, either in the form of menu boards or handheld server tablets. Soon, you will see more and more restaurants adopting this technology. 61% of diners already agree that server handheld tablets are an excellent choice and enhance the overall guest experience. Most importantly, it can be a cost-effective solution for restaurants across the world.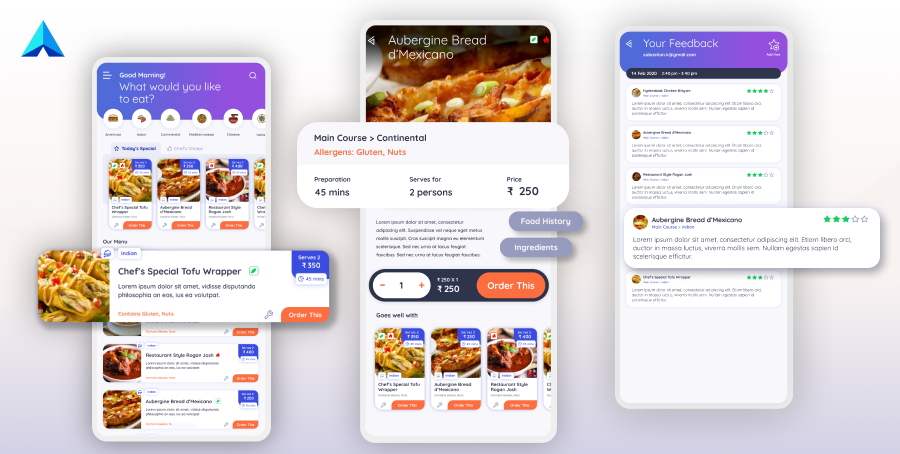 Here's How A Digital Menu PWA Can Benefits Your Restaurant Business
Creates A Memorable Customer Experience
Remember, not every restaurant has a digital menu app. So, your restaurant will have the added advantage that helps grab the diner's attention. Also, you get a plethora of way to personalise the menu. You can mention the calories per plate they will be consuming or give them a little bit of history behind the food. You get endless choices. Digital menu applications offer robust features that not only make your restaurant unique but also help do your bit for the environment by reducing paper and plastic use. Digital menu applications truly enhance the overall customer experience. You also get the benefit of updating the menu of your restaurant anytime.
Contactless Ordering
As we mentioned earlier, social distancing will still be important long after the pandemic. The good news is, a digital menu app will help you outshine your competitors and gain an edge in today's cut-throat market. One of the main advantages of these apps is that you don't have to be dependent on physical assistance to order the food or make the payment. By doing this, you not only ensure high levels of safety at all times.
Reduces Wait Time
A digital menu app is readily available to your diners. Which means, they do not have to waste their time waiting for someone to give them the menu card or even take their orders. And this reduces the wait time considerably. You can customise the app with videos, fun facts, or quizzes which make their perceived waiting time more enjoyable.
Promotes Easy Upsell And Increases Sales
With digital menu PWAs, restaurants get wonderful opportunities to promote the up-sell subtly, without being too pushy. The digital menu app screens can display complimentary items like beverages or sides. Adding images helps as well. By giving the diners these options, you urge them to buy additional menu items, ergo, increasing sales.
Lowers Dependency On Human Resource
Digital menu apps significantly reduce the dependence on the workforce. It offers automation, and some can even take orders directly, freeing up your staff. These apps facilitate smooth and comfortable ordering experience. It eliminates the chances of mistakes as well as increases efficiency. The customers choose what they want to order and can also give instructions on how they would like their food. So, there is very little chance of getting the order wrong.
Easily Downloadable
Installing progressive web applications or PWAs is completely hassle-free. You do not need any app stores for it and can download them directly from a web browser. PWAs use modern JavaScript frameworks and work just like any other mobile app. It adds to the overall diner experience.
Final Thoughts
COVID-19 has had a crushing impact on the restaurant industry forcing owners to reevaluate their business. As we prepare for a more digitised "new normal", restaurants are trying their best to keep up with the ever-changing world. And developing a custom digital menu PWA can be an excellent solution. It not only allows them to interact with the customer in a whole new way but also ensure the safety and well-being of their diners as well as the staff.
About Mass Software Solutions
We are a seasoned consulting, development, and digital marketing company based in India. For over a decade, we've been working with businesses of all sizes and industries from around the world. Our goal is to take digital experience to new heights with our development and technology consulting expertise. By focusing on user experience, we help you transform the future of your business.
We are a socially responsible company, who likes to do their bit for the environment in every way possible. We focus on creating solutions that lead to a greener and sustainable world.
We also like to keep our process simple, transparent, and customer-focused.
With us, you can build visually striking digital menu applications that
Easy to use, customise, and reorganise
Displays your menus in multiple languages
Works Offline
Helps you gain real-time feedback & surveys
Includes in-depth details about each item
Has a seamless menu configuration
Build a digital menu app for your restaurant today and capture the attention of your diners. It also helps you increase sales, reduce operational costs, and facilitate a more accurate food ordering system. And, you'll be one of those restaurants fighting climate change.
What are you waiting for? Contact us today for a free consultation!